When the sun goes down in the summer time, kids enjoy curling up with a good book. Kids love settling down for bed with Mom or Dad and being whisked away into the jungle with "Where the Wild Things Are" or to a school that is very unusual like "Sideway Stories from Wayside School." And now Barnes and Noble is rewarding kids for their love of storytime. The Barnes and Noble Summer Reading Program. For every 8 books read, kids can earn a free one from Barnes and Noble.




Start by downloading the free Reading Journal, which kids can use to record the books they've read. What's great is that any book they read qualifies! Kids will need to write down the title of all 8 books they've read in their journal, including the author's name and to whom and why they would recommend the book.
Once the Reading Journal has been completed, bring it to any Barnes and Noble store between May 24th and September 6, 2011. Then, kids can pick their free book! Free books include choices like "Clifford Makes the Team" (suitable for students in Grades 1 & 2) to "James and the Giant Peach" (suitable for students in Grade 5 & 6.) This free book offer is limited to one free book per customer, while supplies last.
There's a perk for parents, too (other than getting their kids reading)! Parents will be entered to win a NOOK Color when turning in the completed journal.
And if you like this Barnes and Noble Reward program, be sure to check out their Kids' Club Loyalty Program, where you'll save 30% on any one kids' book or toy, plus earn a $5 reward for every $100 spent, a cupcake on their birthday and more!

Get the reading started with some of these selections from Barnes and Noble:

Silverlicious
$10.89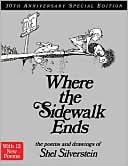 Where the Sidewalk Ends
$11.58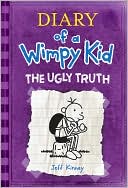 The Ugly Truth (Diary of a Wimpy Kid Series #5)
$7.49
Love Barnes and Noble? Click here to add it to your Favorite Stores!