Today's official JoeShopping Blog post was written by Featured Blogger OceanDreams.
As I've recently spent time at the beach, I've come across my favorite furry friends as they run full speed ahead into the incoming waves. They just love spending time with their owners in the sun and near the sand and water. Of course many of you already know how much I yearn to have my own doggie friend, but this won't take place until I'm more settled. For now, in follow-up to my Bling Up Your Dog post, I thought I would do another post on the latest dog accessories and, as an owner, the dog accessories you can purchase to show your love and pride for your pet as well.
Everyone is constantly on their smartphone nowadays, and it just so happens that there is a Dog Paw Design available for your LG Touch. It's adorable with the paw prints and will remind you while you are at work that in just a few short hours you can go home to a friend who loves you unconditionally.
PETCO offers a Smoochie Pooch Paw Bow Dog Charm, which is an adorable accessory for your furry friend's dog collar. With the sparkles and glitz, your Maltese, Poodle or Shih Tzu, for example, will be iced out and shine in this design, which is saturated by sparkling clear rhinestones.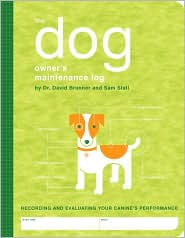 If you love to journal and keep track of your goals and progress, you can now keep track of your pup's progress with the journal Dog Owner's Maintenance Log: Recording and Evaluating Your Canine's Performance. According to Barnes & Noble's thorough description, "this spiral-bound journal features space for recording: unit specifications, medications and vaccinations, service provider visits. Chock-full of technical tips, schematic diagrams, and frequently asked questions plus a special envelope for storing licenses and medical receipts this maintenance log is an invaluable accessory for any pet owner." Sounds like a fantastic way to keep track and log your pet's important information to me!
Awww, so sweet! PETCO offers yet another accessory for your dog's wardrobe. Perhaps your daughter is having a birthday and just loves the color pink. Add something special to the occasion by allowing her best doggie friend to look just as pretty as she is. The Smoochie Pooch Rhinestone Organza Dog Necklace is made with a stretchy elastic band that will sit comfortably around your dog's neck and it is also covered, of course, with a flower and rhinestone sequins. Your pet will absolutely shine on the special day.
As your dog's best friend, there are times you want to show your pride and dedication to your canine, and you can do this by purchasing a personalized "Big Time Dog Lover" T-Shirt. Go to sleep in this tee cuddled up next to your dog or wear it on an outing at the park while playing with your canine or throwing them a ball.
If you want to be inspired to create fashion related projects for your pup, this blog post was inspired by the name of this book, Canine Couture. The cover shows off a darling pup that has been accessorized with fashionable taste. Twenty-five projects are covered in this book, giving you detailed instructions on how to create accessories that you will adore for your couture canine.

As you can see there are several accessories and more to choose from when searching for dog-related fashion items, apparel and accessories for yourself too. It's always fun to make your dog fashionable and then show them off at the park or even at your home. A puppy isn't just a pet, they are your family, too, and spoiling one of your family members is always enjoyable and a must.
Today's official JoeShopping Blog post was written by Featured Blogger OceanDreams, a.k.a. Sierra. Sierra is an ocean dreamer who is a freelance writer, blogger and fashion addict. Some of her additional interests include excercising near the ocean, shopping, interior design, social media, Disneyland and more. You can catch Sierra on her blog Ocean Dreams and you can find her on Twitter at @oceandreams4u.