I first heard about e.l.f. cosmetics from a fellow blogger. She mentioned seeing the brand (and the amazing prices) at Target, trying out a few products and falling head over heels in love with them all. There are some things that I don't mind dropping a little cash on, but honestly, makeup isn't really one. I am open to trying any and all drugstore brands and I almost always find a product that I love. I knew right away that I had to give e.l.f. products a try… and I'm so glad that I did.
All of their products are super affordable and I have been impressed with the quality of everything that I have tried. Everything. My only problem would be that Target is always out of their products, so I end up having to order online. Their website has tons of products, including all kinds of makeup, nail polish and makeup tools/brushes. I got all of the items pictured above for under $25. That's pretty amazing in my book! Their items are completely affordable…I'm talking $1 lipstick and $2 nail polish.
Here's a few of my favorite products:
Nail polish – $2
They have TONS of color options and it stays on pretty well compared to other $6-10 nail polish that I've tried. The colors brush on easily and are pretty true to the color on the website. Definitely a steal at that price.
Translucent Matifying Powder – $3
This stuff is awesome. It goes on clear and helps to fight oil all day long. I have super oily skin, so this has been a lifesaver. Don't get me wrong, I still get shiny, but this helps me go longer without shine and since it's clear, I can apply and reapply without looking like I have a ton of makeup on!
Lipstick – $1
It's hard to believe that it is just a dollar, right?! Believe me, I know. I love this lipstick because it goes on smoothly and has a nice, rich color. My two favorite colors are Sociable and Flirtatious, both fun pretty pinks. At $1 a pop, you can afford one of every color!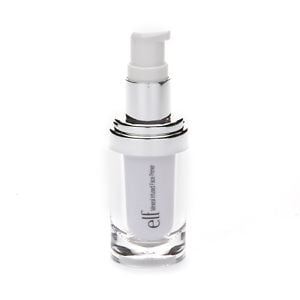 Mineral Infused Face Primer – $6
I was nervous about spending $6 for a primer that might not work, but I decided to go ahead and give it a try because most primer runs $30-40. I will definitely say that this primer works as well as other name brands that I have tried and helps makeup stay in place and oil stay away for hours.
Eyeshadow – $3
I love trying new eyeshadow and this one is definitely a keeper! It goes on evenly and has a nice pretty color. Oatmeal and pebble are my two favorite colors, although I'm itching to try more! They also have cream eyeshadow and huge eyeshadow kits for only $10. Mind blowing.
There are a few other products of theirs that I love and can vouch for: baked blush, golden bronzer and the zit zapper. Try them all out and see for yourself. I really don't think that you will be disappointed. The price makes it easy to at least give them a try!
I'm all about makeup with an affordable price that gives you freedom to experiment and try out new colors/products that you might not normally try if they were expensive. Plus, all of the e.l.f. products that I have tried have worked pretty well.
Don't forget to look for elf Cosmetics coupons before you purchase!
Are there any drugstore makeup brands that y'all love?