The Muppets are back and better than ever. Their new movie, The Muppets, is a hit with crowds of all ages, and the soundtrack has the whole world singing along. Here's your chance to help the Muppets fan on your holiday list celebrate the cinematic return of Kermit, Miss Piggy, Fozzie, Gonzo and Animal. After all, nothing says "welcome back, Muppets" like buying their merchandise.
It's time to get things started:
$6.99
The music from the movie is a combination of classic Muppets tunes, radio hits and new songs written by Bret McKenzie of Flight of the Conchords fame. "Man or a Muppet" and "Life's a Happy Song" will be stuck in your head FOREVER. It's not that bad.
$80.00
Adidas knows a thing or two about being green. Their Kermit kicks feature Mr. The Frog's signature neck stuff on the tongue of the shoe. They don't guarantee that the Kermit Shoes will help your hops, but they couldn't hurt.
iHome Kermit the Frog Alarm Clock Speaker for iPod
$49.99
In The Muppets, Kermit's idea of modern technology is 80s Robot (now with a modem!). iHome has taken it up a notch. Their Kermit the Frog Alarm Clock Speaker may not bring you a can of New Coke, but it will play and charge your iPod. Modem not included.
OPI Muppets Collection Wocka Wocka! Nail Polish
$8.50
What the wocka wocka? Most Muppets may not have need for nail polish, but what fan can resist this line in their favorite Muppet-inspired colors? At $8.50 this gift is cheaper than a rubber chicken. Bearly.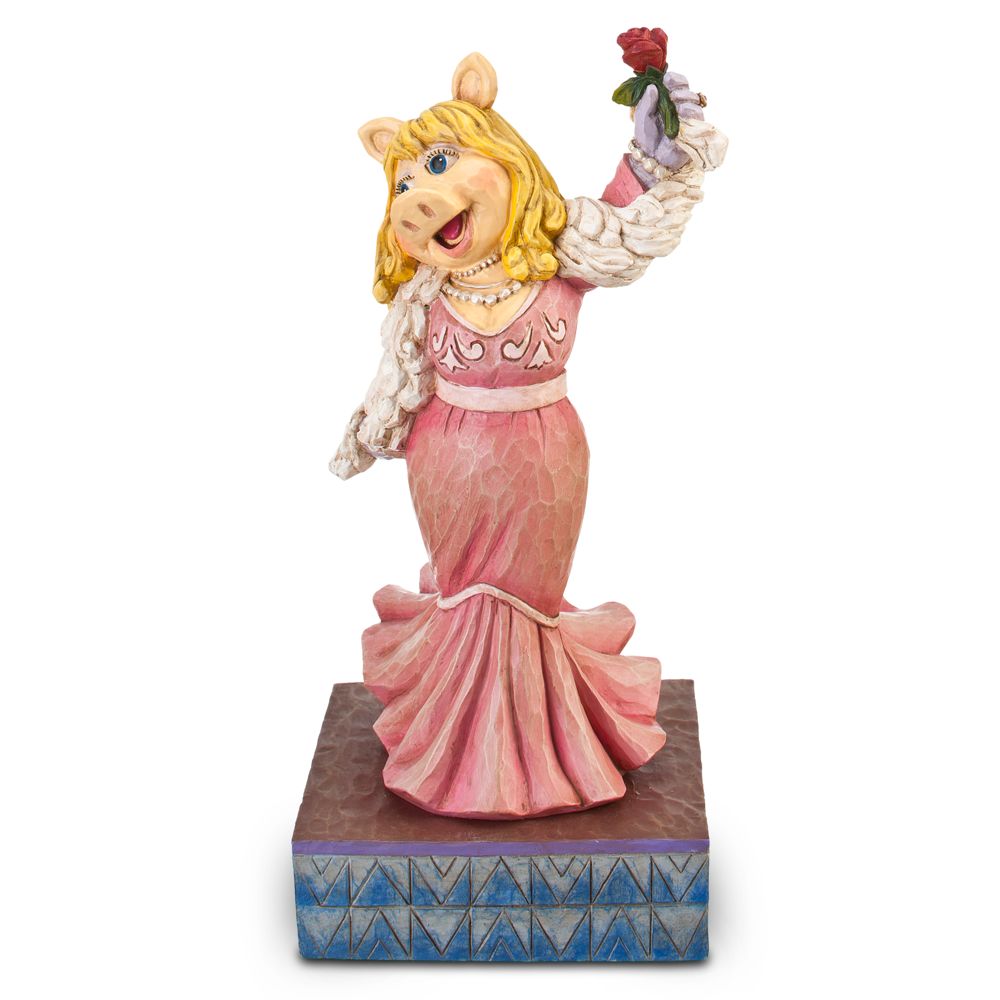 Miss Piggy Figurine by Jim Shore
$39.50
This Muppets Miss Piggy full-figured figurine by Jim Shore is sure to please pig-lovers everywhere — even the vegetarians! Is there anyone in Hollywood more glamorous than moi, or her, as the case may be? Of course not.
Frogs are Funny! Muppets Joke Book
$10.19
It sure seems like a slight to Fozzie to feature Kermit on a Muppets joke book, but hey, he's the boss. Move over Wocka wocka! It's easy being funny.
The Muppets: A Red and Green Christmas
$8.99
It may not be John Denver, but it is the Muppets, and it Christmas. What could be a better soundtrack to the holiday season than Kermit and the gang belting out Christmas joy (besides the actual soundtrack, above)?
Kermit Magic Wrist Band for iPod Nano
$24.95
Walter (the biggest Muppets fan ever) has a sweet Kermit watch, but we think the fan on your list will like this gift just as much. It's a Disney Kermit Magic Wrist Band for a 6th generation iPod nano. Hip style included, but iPod nano sold separately.
FAO Exclusive Disney Muppets Animal 13″ Puppet
$19.99
To drum or not to drum? That's the question Animal has to face in The Muppets, but your little drummer fan won't have to worry about it. They can make Animal drum anytime they feel like it. Just don't make eye contact.
Infant Girls' Hoodie/Tee Muppets Set
$16.00
This long-sleeved tee and Muppet-covered hoodie set will let the little girl on your list feel all warm and fuzzy. Kind of like a Muppet.
Who is your favorite Muppet? Tell us in the comments below!
As part of JoeShopping's 2011 Holiday Gift Guide, we're counting down the top 10 gifts in the most popular gift guide cateories all season long! Check back often to find out if we've counted down the top 10 gifts in YOUR favorite category.