Today's official JoeShopping Blog post was written by Featured Blogger Whit.
I'll admit, I'm a bit of a coffee snob. I blame my years in Seattle. For my money, there are few things in this world better than a good cup of coffee. Well, few things that I can afford (see, my money).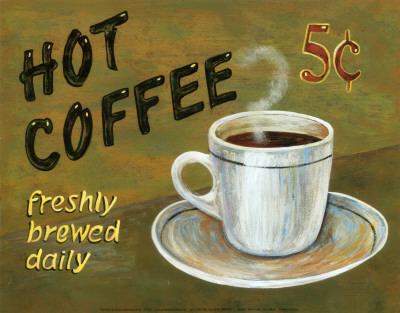 I like the simple things in life. A dark, oily bean, hot water from a kettle and the sleek carafe of a French Press. It's a process, sure, but it's a labor of love and the taste is well worth the wait.
And seriously, how awesome is this press (below)? That's some good-looking joe (not to be confused with the equally good-looking JoeShopping team).
BonJour Linear 8-Cup French Press Coffee Maker
As you might imagine I have a similar theory regarding espresso.
Bialetti #06801 9 Cup Moka Expresso Coffee Maker
For the record, that's not to say I would turn down one of these beautiful machines:
Gaggia Titanium Espresso Maker – Silver
1385-R Cafe Retro Espresso Maker- Red
But I digress. My point is that I enjoy the art of coffee as much as the pot of coffee, and that starts with picking a tasty bean (look locally, you'll be surprised) and the right grind. If you're using a French Press you'll want to go a bit coarser than your prepackaged ground coffees as the finer pieces are apt to get through the filter and stuck in yours (think about it).
Add the water from your kettle, stir, and let it sit a few minutes before putting the press in "French Press". Cream and sugar to taste (sparingly, people, sparingly), turn on some jazz (this, not this), open the newspaper, and enjoy. For maximum enjoyment try this on a Sunday morning. Or every Sunday morning. Welcome to the world's best cup of coffee.
Today's official JoeShopping Blog post was written by Featured Blogger Whit, a.k.a. Whit Honea. You can find Whit at a number of blogs and websites including BabyCenter, DadCentric, UpTake, Insert Eyeroll, Man of the House, The Disney Blog, Parentables, The Stir, and Honea Express. Whit lives outside of Los Angeles with his wife, their two boys and too many pets. Follow him on the Twitter!
He is drinking coffee right now. Unless it's beer.