A few days ago I arrived in Orange County to not only be greeted by the ocean and sunshine, but also to became aware of fashion everywhere I turned.
Every year I have an annual girl's weekend with my mom and aunt and we love to go shopping. Of course I love to buy things, but I also love to observe what the current fashion trends are while I am shopping. Today I went to Fashion Island and I was very excited to see that all of the stores have officially transitioned into summer and the evidence was on display with all of their bright apparel and accessories. Plus, I discovered I really like the fashion trends. There are many different types of clothing that caught my eye, but one color in particular caught my eye as well: orange.
Usually I don't like the color orange, but with its vibrant color and fun vibe – it's quite easy to fall for this color. I admit you do have to be in a certain mood to enjoy orange, but with the bright orange dresses and accessories, the color orange is quite contagious. I actually just found myself buying an orange dress from Forever 21 a few weeks ago, and every time I wear it I think the color is so much fun. Not to mention the dress is super comfy as well!
Adding to my new found interest in the color orange, Juicy Couture has an amazing summer collection out right now with plenty of orange clothing and accessories. I happen to be loving the orange watches, sandals, and even the orange Juicy top that I would dare to wear this summer. Juicy Couture has always done a fantastic job at keeping up with the trends because I would dare say they are one of the companies that sets the trends. I would head on over to Macy's website stat to find some orange Juicy items and while you're at it, don't forget to snag some Macy's coupons on your way over there! P.S. I have a surprise Juicy Couture picture that I snapped myself just for you at the end of this post, so keep on reading.
Orange just doesn't start and stop with Juicy Couture. If you're really wanting to be bold you can try orange shoes, which will be great to wear to spice up a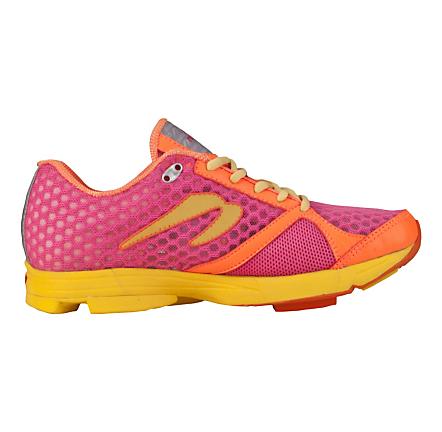 black ensemble or just to throw some orange in your step! Speaking of step, I came across the Fossil Maggy Flat which I love and I also immediately noticed the Women's Newton Running Shoes, which I can imagine would be very fun to run in. I love the splash of orange across the shoe. These running shoes would definitely show the world you mean business if you go out running in a pair of shoes like this!
In regards to additional clothing items, since the summer is essentially here (almost), why not wear some orange shorts? Express offers Neon Orange Shorts for under $50, and there's always orange boy shorts by Lands End (underwear) if you really want to go all orange.
But let's not forget about dresses… what about an orange dress? A few of my favorite orange dresses include a Mossimo Maxi Dress from Target and the Crepe Dress from Target. Plus, I love that Target coupons will certainly help in the shopping department by helping me save some money while stocking up on an orange frock or two.
Oh, and another orange dress I love? The BB Dakota The Ciara's Dress in Orange is especially gorgeous. All of the dresses vary in style and length and look lovely. The Ciara dress is especially pretty because I like its details. It comes with a flattering empire waist and single ruffle at the hem.
I could go on and on about all of the orange accessories and clothing items that I love, but for now this will give you a small taste of the color orange. Want more proof that orange is becoming a trendy color this summer? I snapped a picture of the Juicy Couture display window today at Fashion Island in Newport Beach, CA. I just love how they put this display window together and plus – I'm loving all of the orange!